What is Adho Mukha Svanasana (Downward-Facing Dog Pose)?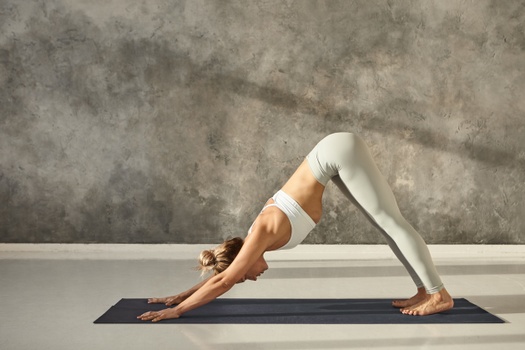 Adho Mukha Svanasana, or Downward-Facing Dog Pose, is a yoga pose resembling a dog stretching while yawning. This pose is used for lengthening and relaxing the upper body.
This beginner-friendly pose enables you to open your chest, back, tailbone, and shoulders. At the same time, this pose helps in engaging the core muscles, ankles, hamstrings, and calves. This is a yoga pose that will benefit your whole body. 
Downward-Facing Dog is used twice in the Surya Namaskar sequence and it's also used as a transitional pose in many Ashtanga, Vinyasa, and Power yoga flows.