What is Ardha Chandrasana (Half Moon Pose)?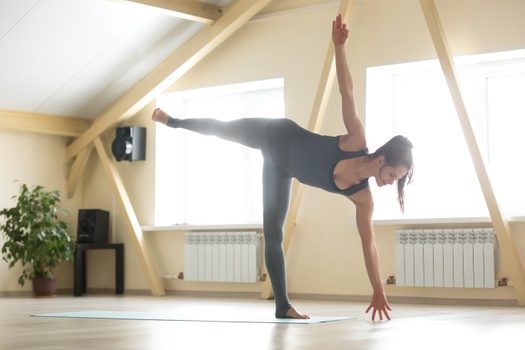 Ardha Chandrasana is also known as Half Moon Pose. This modern intermediated Hatha yoga pose is the perfect way to energize your spine, legs, and ankles. 
You'll start by balancing on a single leg in Tree pose, half-bending your upper body forward, extending your lifted leg backward, and making a T shape with your arms. Finally, you'll hold the pose and maintain your body in a side stretch while gazing at the ceiling. 
This pose is perfect for strengthening your core and improving flexibility in your legs and spine.