What is Bakasana (Crow Pose)?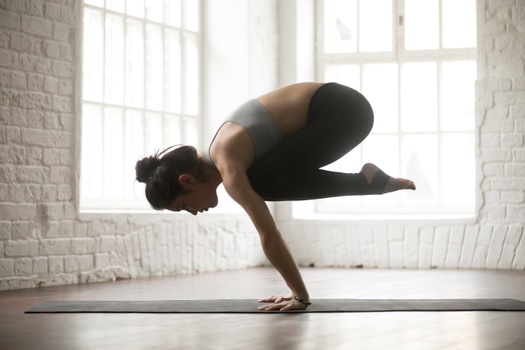 Bakasana, or Crane Pose, is an arm-balancing yoga asana for intermediate to advanced yoga practitioners. In this pose, both the palms are dug into the mat, with the legs off the mat and balanced on the elbows.
Crane Pose primarily works on your shoulder, arms, and core strength, and it helps to increase mental focus.
Bakasana is also very similar to Kakasana or Crow Pose, but the only difference between both is the arms' alignment. The arms are bent in Crow Pose, whereas the arms are kept entirely straight in Crane Pose (straight arms in Crane Pose symbolize the crane's legs).