What is Bharadvajasana (Bharadvaja's Twist Pose)?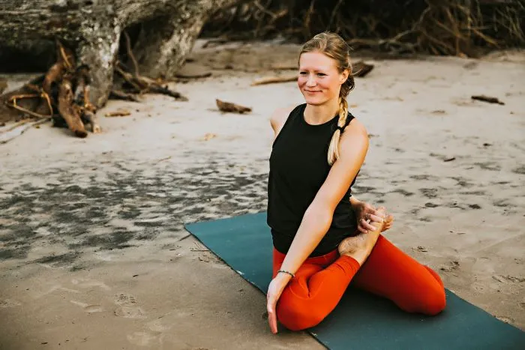 Bharadvajasana is an intermediate-level seated spine-twisting yoga pose. If you work at a desk job for long hours, then this Bharadvaja Twist is for you. 
The Bharadvaja Twist pose starts with a Vajrasana stance with a sideways bend. Next, you'll wrap your torso with your arm from behind and grab your big toe from the front. 
This seated hip and back opener improves upper body flexibility and lower body endurance while helping you feel rejuvenated and relaxed.