What is Chakrasana (Wheel Pose)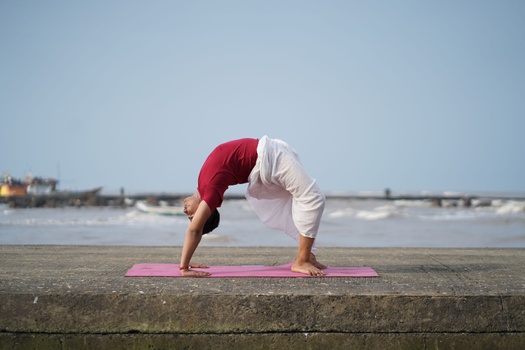 Chakrasana, also known as Full-Wheel Pose or Upward Bow Pose (Urdhva Dhanurasana), is a back-bending pose that tones the thighs, belly, and arms while engaging the entire body. This unique position and movement relaxes the body's energy, and increases your level of consciousness. 
It requires a lot of strength in the arms, lower back, neck, shoulders, chest, legs, and feet to get into this posture. So, we've designed this detailed guide to help you start your Wheel Pose practice.