What is Garudasana (Eagle Pose)?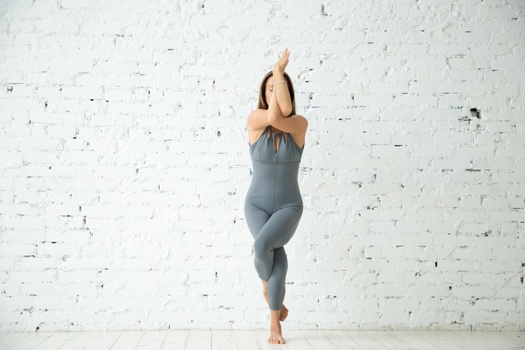 Garudasana, or Eagle Pose, is a standing yoga pose with twisted arms and legs. This is a standing pose that is balanced on one leg at a time. 
Eagles are considered strong birds with great focus. Similarly, this posture also requires immense core strength and mental consciousness to balance your whole body on one leg. 
The more you hold this pose, the more you will feel your ankles, thighs, glutes, knees, core, arms, shoulders, and back start to burn.