What is Halasana (Plow Pose)?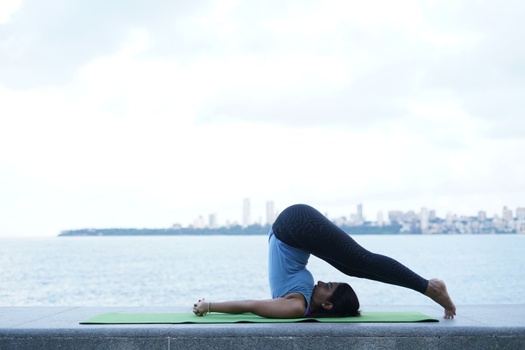 As the name suggests, Halasana (Plow Pose) leads the body and mind towards deep rejuvenation, identical to how a plow is used to dig the soil and make it fertile again. It's a full-body stretch that turns your body upside down and places your feet over your head, giving you new perspectives.
By extending the lumbar, thoracic, and cervical regions of the spine, Halasana improves blood circulation and flexibility around the spinal column. Back pain can be relieved by this posture, stretching the shoulders and lengthening the spine. When done correctly, Halasana can help relieve stress around the throat and back of the neck.