What is Hanumanasana (Monkey Pose)?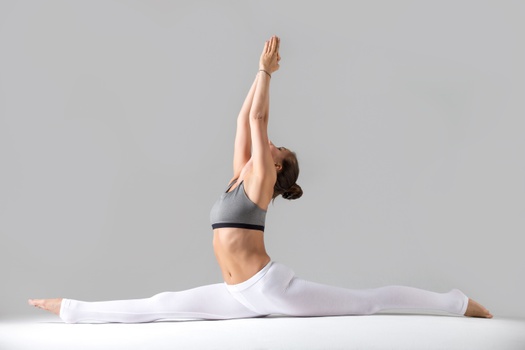 Hanumanasana, or Monkey Pose, is an excellent hip-opener yoga pose for advanced-level yogis. This pose will increase the blood circulation in your legs and help you gain flexibility and strength in your leg muscles. 
This pose is not ideal for beginners and should only be performed by intermediate-to-advanced yogis with good hip opening strength in their lower body. 
You'll start from a seated position by activating your inner thighs and glutes. While focusing on your breath, you'll gently extend your legs on both sides as far as your body allows. 
Monkey pose increases blood flow in the legs and helps relieve tension.