What is Shavasana (Corpse Pose)?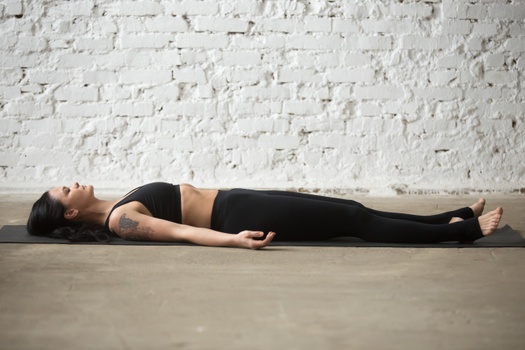 Shavasana (or Mrtasana) is a beginner-friendly restorative yoga pose. Usually, this pose is performed at the end of every yoga routine to release any tension from the whole body.  
Yoga practitioners like to close their eyes and focus on a deep rhythmic breathing pattern in the corpse pose practice; this enables the mind, body, and soul to find balance and rejuvenates the overall flow of Prana in the nervous system.