What is Sukhasana (Easy Pose)?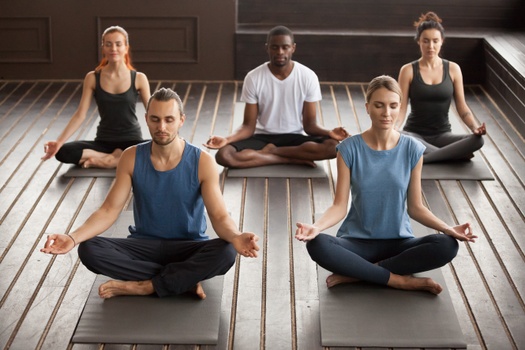 Sukhasana, or Easy Pose, is a foundational beginner-friendly seated yoga asana. In this pose, legs are crossed and interlaced with each other. The spine is upright, shoulders are precisely aligned above your glutes, and your body weight is evenly distributed over your sitting bones.  
Easy pose is the best-suited yoga asana for deep meditative and pranayama practices, as it brings more awareness and mindfulness to your body. 
If you're stuck sitting in a chair for prolonged durations, then the Sukhasana practice will help you unwind tension from your lower body and help you improve your posture.