What is Surya Namaskar (Sun Salutations)?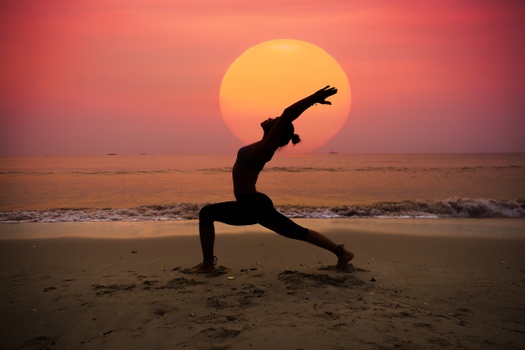 Surya Namaskar, or Sun Salutation, is a 12-pose yoga sequence. This is a fantastic warm-up yoga flow or high intensity cardiovascular workout that has a promising impact on the overall wellness of body and mind.
Every round of Sun Salutation is separated into two sets, consisting of 6 unique yoga stretches that are repeated twice. These poses are best practiced on an empty stomach first thing in the morning. 
Also, there are multiple variations on how to perform Sun Salutation. It is recommended to stick to one form (especially as a beginner) and practice the same flow daily for the best results.