What is Tadasana (Mountain Pose)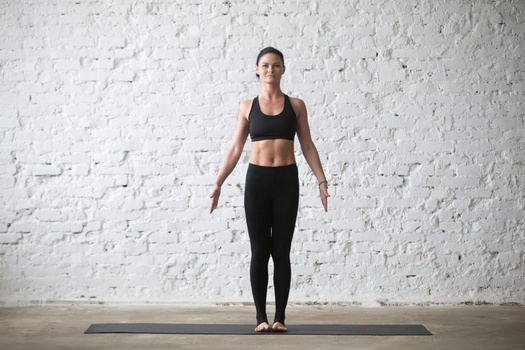 Tadasana, or the Mountain Pose, is an easy-level yoga stance for all yoga practitioners, and it's believed to be the foundation of all standing upright yoga postures. 
This posture requires the core, spine, and lower body to be engaged well while keeping the mind focused and calm. It's a fantastic starting position, resting pose, or tool for improving standing posture.