What is Upavistha Konasana (Wide-Angle Seated Forward Bend)?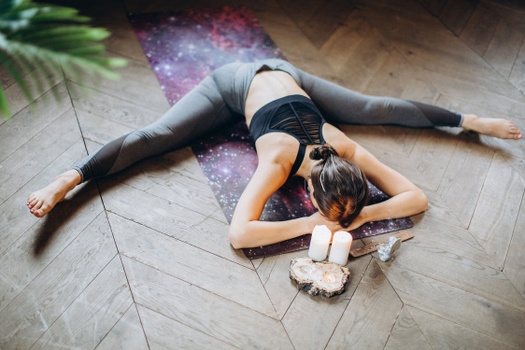 Upavistha Konasana, or Wide-Angle Seated Forward Bend, is an excellent preparatory pose for deeper forward folds, twists, and wide-legged poses. 
It is also known as Seated Straddle pose in a few yoga texts. This pose is an excellent seated hip opener that encourages flexibility and strength in the legs as well as the glutes. 
In this pose, your upper body is bent forward. This way, your spine lengthens from the neck to the tailbone. 
While performing this pose, you will feel a rush of soothing vitality throughout your body as if every cell is activating in your body.