What is Matsyasana (Fish Pose)?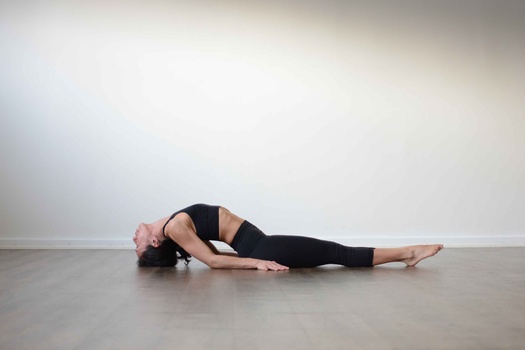 Matsyasana, or Fish Pose, is a chest opening reclining back bend. It's usually performed as a counter pose after a shoulder stand or headstand to calm the tension in the shoulders, neck, and spine. 
In Matsyasana your pelvis rests on the floor so your arms can be placed underneath. Your legs can be either bent or straight, with your head touching the mat, and your bent elbows helping to stabilize your core. When performing this pose, your chest should be lifted and your back arched.
This pose activates your crown, throat, and eye chakras, promoting wisdom, emotional healing and enhanced hormonal balance.