What is Viparita Dandasana (Inverted Staff Pose)?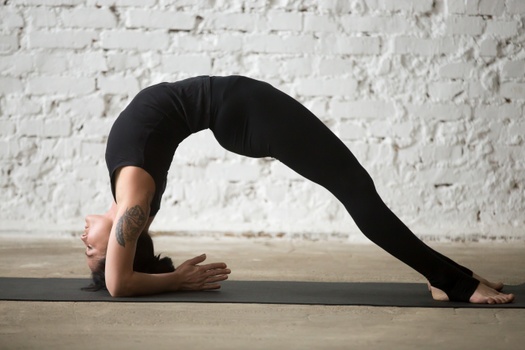 Viparita Dandasana is also known as Inverted Staff Pose or Dwi Pada Viparita Dandasana, or Wheel Pose variation. This is a deep backbend yoga asana with heart-opening properties. 
This pose will challenge your flexibility and help you build more strength in your advanced backbend yoga poses. 
There is a possibility of hyperextending the shoulders and chest in this pose, so it is not considered beginner-friendly. Below you'll find a guide for achieving the strength and flexibility needed to perform this asana without any physical harm.