What is Yoganidrasana (Yogic Sleep Pose)?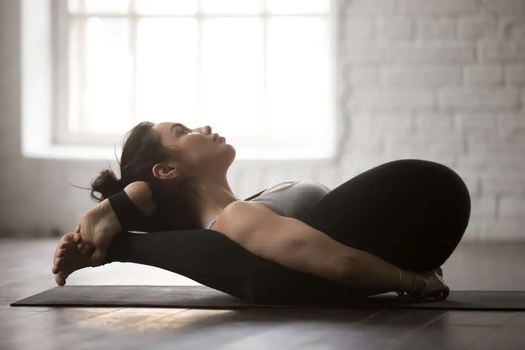 Yoganidrasana, or the Yogic Sleep Pose, is an advanced-level supine flexion for your glutes, legs, and pelvis. 
Practitioners start this practice from a corpse position, place their feet behind the neck, and close their eyes to focus on their breath for a deep sleep-like experience. 
The longer one can hold, the more this vital reclining stretch will aid in strengthening different body parts, like—the spine, tailbone, shoulders, chest, core, and hip flexors, making one's overall physic more robust, flexible, and lengthened. 
If you are a beginner to Yoganidrasana, dive deep straight, and let's help you become familiar with its form.