What is Parshvottanasana (Intense Side Stretch Pose)?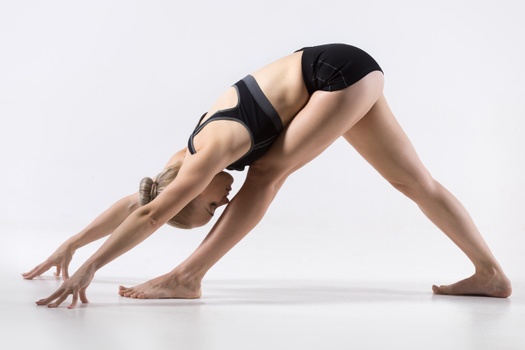 Parshvottanasana is often referred to as the Pyramid Pose or the Intense Side Stretch Pose. It's a standing-side-forward bend used to release tension in the spine, glutes, and hamstrings. 
From the five-point star pose, you'll lengthen your spine by extending both arms behind your back and gently bending your upper body close to one leg on one side, then repeat the same on the other. 
The best part about this pose is that it's beginners friendly and everyone can benefit from practicing it. Also, the more you hold this posture, the more relaxed, flexible, and re-energized you'll feel.