What is Urdhva Mukha Shvanasana (Upward-Facing Dog Pose)?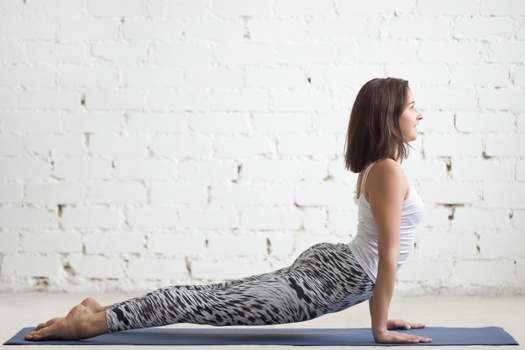 Urdhva Mukha Shvanasana, or Upward-Facing Dog Pose, is a modern intermediate-level yoga asana. It is commonly performed as a flowing pose in the Sun Salutation sequence and is used as a counter-pose for the Downwards Dog position. 
The up-dog pose seems quite similar to the Cobra Pose, but it's not as easy to execute because it requires maintaining a slight lift of your body above the ground. 
This pose is not altogether beginner-friendly, as it requires a good amount of mobility in the wrists, and strength in the core muscles to hold this pose for a prolonged duration.