What is Vriksasana (Tree Pose)?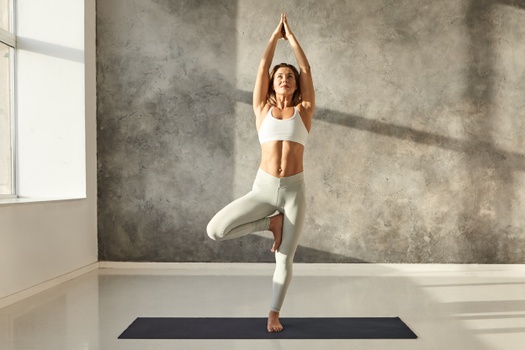 Vriksasana, or Tree Pose, is a classic standing yoga asana that helps center and stabilize your body while standing, and strengthens the core. 
Tree pose is all about rooting your feet into the mat like a tree and finding your balance on one leg. The more balanced you feel in your Vriksasana practice, the more grounded you will become within your mind, body, and soul.