What is Sirsasana (Headstand Pose)?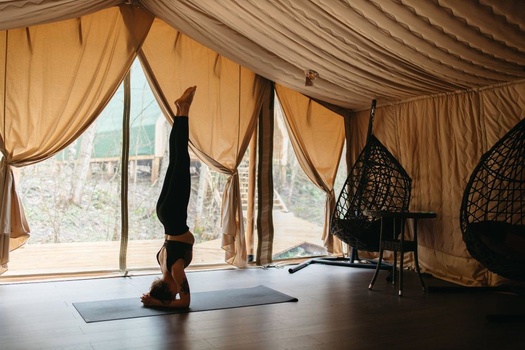 Sirsasana (Headstand Pose) is known as inverted asana in modern yoga practice. In ancient hatha yoga, it was characterized as both an asana and a mudra under distinct names. The Headstand pose is referred to as "King of Asanas".
In this yoga pose, the body is completely inverted and is held upright by the forearms, with the top of the head resting softly on the floor. This is a difficult yoga pose that should only be executed with the help of a qualified yoga instructor.