What is Utkatasana (Chair Pose)?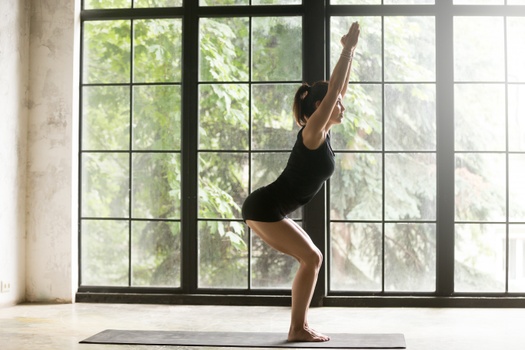 Utkatasana, or Chair pose, is a standing yoga asana for building strength in your legs. It may sound effortless to sit in an imaginary chair, but this pose requires tons of core stability and lower body strength. 
Chair Pose is a deep-standing yogi squat that is about creating a strong mind and muscle connection between your brain and pelvic muscles. This posture will help new yogis lengthen their spine and strengthen their arms and shoulders at the same time.