What is Janu Sirsasana (Head-to-Knee Pose)?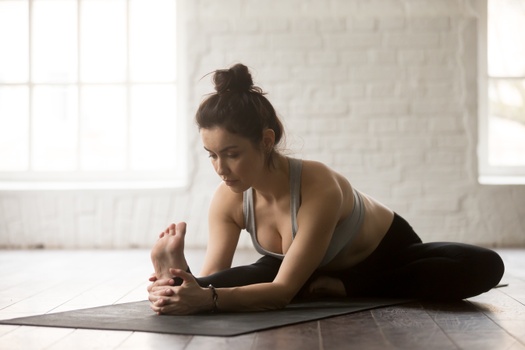 Janu Sirsasana, also known as Head-to-Knee Pose, is a seated forward bend and beginner-friendly yoga pose. This pose us a very close variation of Paschimottanasana or Seated Forward Bend, but the alignment is slightly different. 
In the head-to-knee pose, the main objective is to fold forward your upper body over your single extended leg on the ground, while your other leg is bent with the sole touching the inner thigh of your extended leg.  
While holding the Janu Sirsasana for a prolonged duration, you will feel your hamstrings burning, spine lengthening, and glutes opening.