What is Mayurasana (Peacock Pose)?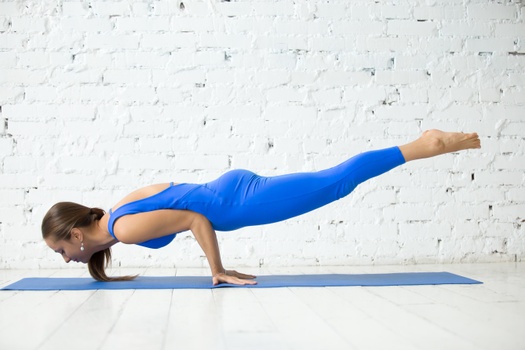 Mayurasana, or Peacock pose, is an advanced arm-balancing yoga pose. This pose is only for skilled yogis and not for beginners, as this pose requires high core strength and focus. 
You'll start with Virasana or Padmasana pose with your palms on the yoga mat in front. Next, you'll slowly lean forward and rest your upper abs against the back of your bent arms. When your core is engaged and your gaze is focused, your legs will  come off the mat and into the air. 
Mayurasana is an ancient Hatha yoga pose perfect for toning your arms and abdomen. If you're new to learning this pose, this step-by-step guide is for you.