What is Matsyendrasana (Lord of the Fishes Pose)?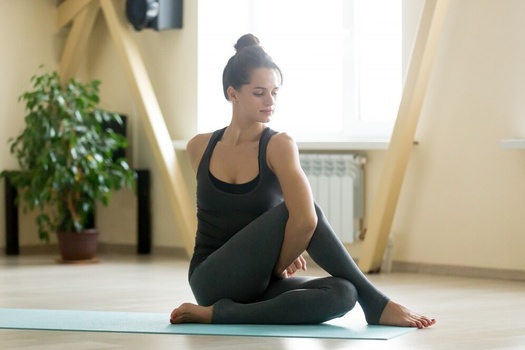 Matsyendrasana or Lord of the Fishes Pose is also known as Seated Spine Twist Pose. This intermediate-level seated yoga stretch is known for its benefits of lengthening the side, middle, and lower body muscles all at once. 
Practitioners sit with a straight spine, one leg in half-lotus formation and the other leg bend with its foot resting on the ground behind the knee of the half-lotus leg. 
As practitioners twist the torso gradually from the waist to the head, they can sense a deep flexion in their spine. This allows the entire body to open up and relieve tension instantly.