What is Virasana (Hero Pose)?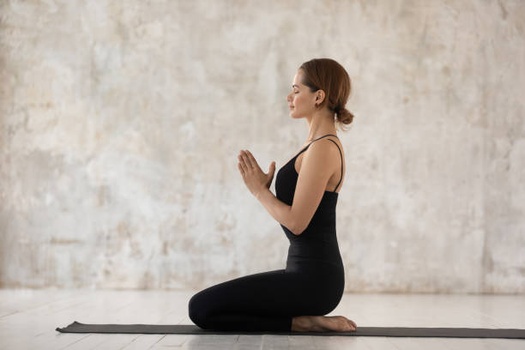 Virasana or Hero Pose is a seated yoga asana, typically used as a warm-up or rest pose in everyday yoga practice. This pose will help yogis of all levels—relax, re-energize, and stretch the front thighs, ankles, and knees. 
Practitioners start by kneeling on the mat, feet turn out slightly, and spine straight. The glutes then rest between the calf muscles on the ground, and once seated comfortably in hero pose, practitioners can place their hands on the knees or bring them to the heart center in a prayer position.
Virasana is a resting meditation position that requires high flexibility in the ankles, knees, and hips. Thus, you should only perform this pose as far as you feel comfortable.