What is Ashtanga Namaskara (Eight-Limbed Pose)?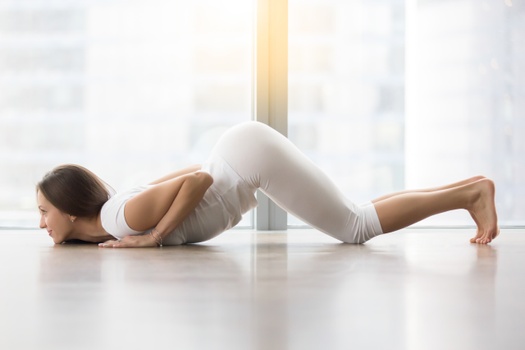 Ashtanga Namaskara is a yoga flow pose from Surya Namaskar. It is also known as Eight-Limbed Pose or Chest-Knee-Chin Pose. 
Ashtanga Namaskara is a beginner-friendly variation for the Four-Limbed Staff Pose during Surya Namaskar flow. In this posture, your body is balanced on only eight parts of your body – your palms, feet, knees, chest, and chin. 
The grounding gesture of this pose is as if you are paying homage to the sun and showing gratitude for providing energy on this planet.