What is Bhekasana (Frog Pose)?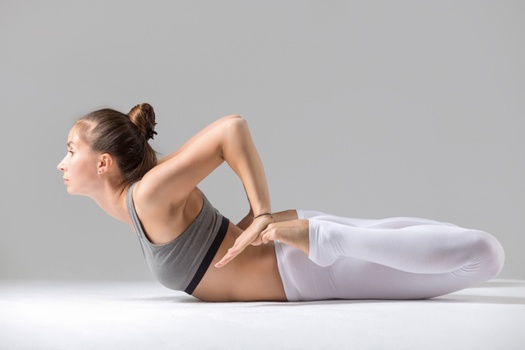 Bhekasana, or Frog Pose, is an intermediate-to-advanced level yoga pose for activating your spine and improving flexibility throughout your body. 
Bhekasana looks similar to Bow pose, since both start from a prone position. What makes Frog pose different from Bow pose is your elbows point to the ceiling while pushing your toes toward the ground at the sides of your glutes. 
This is an excellent pose for people suffering from stomach-related issues, back pain, or weakness in their spine.