What is Chaturanga Dandasana (Four-Limbed Staff Pose)?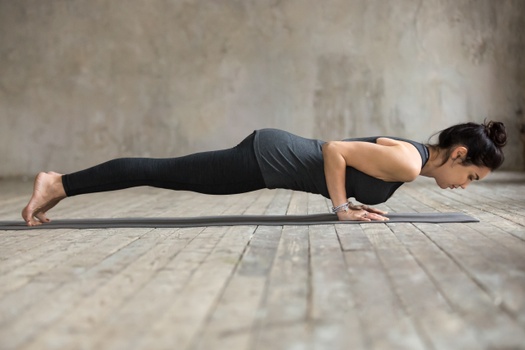 Chaturanga Dandasana, or Four-Limbed Staff Pose, is a yogi variation of push-ups and low planks. This pose requires you to balance with your arms, and it stimulates your core balance, shoulder strength, and spinal alignment. 
This pose is typically used as a strength-building yoga asana in your upper body and core, and it's part of many yoga dynamic flows like Surya Namaskar. 
This low plank yoga asana can be super challenging for newbies. That's why it's important to focus intently on your practice and seek balance with 'Dharana' (focusing on your alignment).