What is Uttanasana (Intense Stretch Pose)?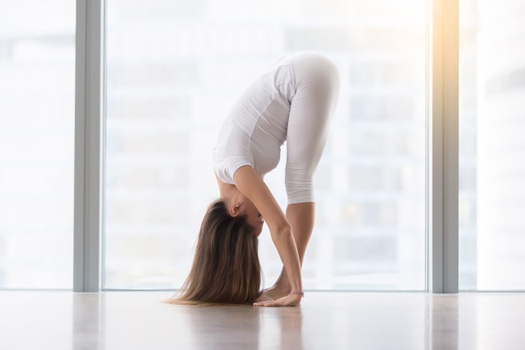 Uttanasana, or intense stretch pose, is a beginner-friendly standing forward bend in yoga. This pose helps relax the upper body and lengthens your lower body muscles. 
This is a tension-releasing pose that works around the legs, tailbone, and spine, helping the body quickly release excess tension from these areas. 
Uttanasana pose is used in many yoga flows – like Surya Namaskar. It is used as a stress-releasing yoga asana, especially when your heart is racing due to exertion and rapid transitioning movements.