What is Baddha Konasana (Bound Angle Pose)?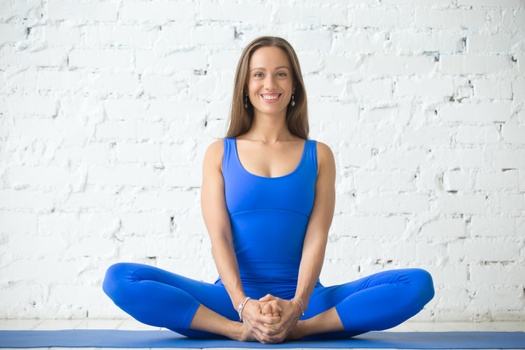 Baddha Konasana or Bound Angle Pose is a beginner-level seated hip opener. This pose is usually practiced for warming up the pelvic area, deep hip opening asanas, or for meditation. 
This pose is also known as the Butterfly Pose because you spread your legs like the wings of a butterfly, and this action helps you open the deep pelvic tissues and targets your groin muscles for flexibility. 
Folding forward during this pose can also help alleviate lower back pain. Plus, this is an excellent pose to perform during pregnancy for natural birth.