What is Bhairavasana (Formidable Pose)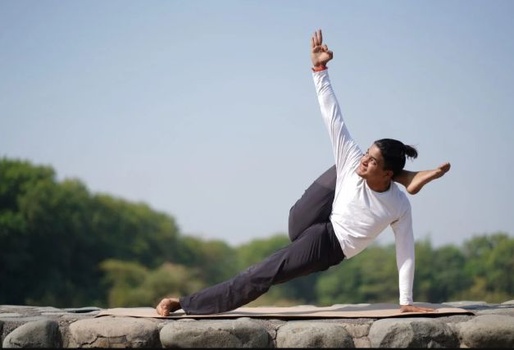 Bhairavasana, or Formidable Pose, is a hatha yoga reclining asana known as Kala Bhairavasana. Just like in Vasisthasana, the body is balanced on one of the straight legs and one arm; something very similar is also performed in other variations like Supta Bhairavasana. 
As per Hindu scriptures, Bhairava is one of Shiva's eight incarnations. This pose is also known as Akusana, or elephant goad stance in old yoga texts. Bhairavasana is a position also mentioned in Ashtanga yoga's third series.