What is Salabhasana (Locust Pose)?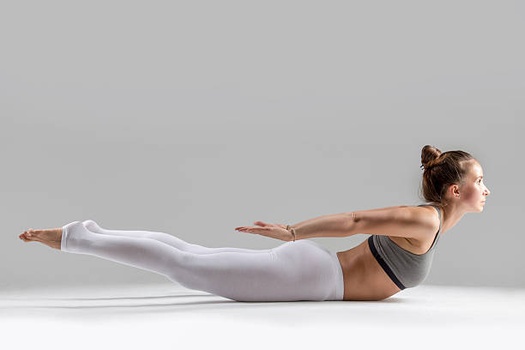 Salabhasana or Locust Pose is a backbend prepping yoga asana, and it also works to open up your chest muscles as well as the essential chakras. Plus, this pose can improve core stability so you can perform deeper backbends with regular practice. 
Locust pose is grouped among the backbend family. This posture activates deep tissues inside your spine, tailbone, and abdomen. As a result, you can build strength in your lower back, spine, and legs with consistent practice of this pose.