What is Anantasana (Sleeping Vishnu Pose)?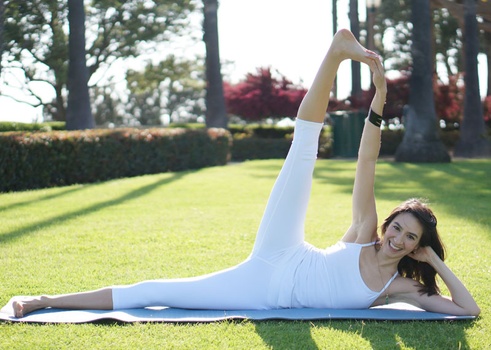 Anantasana, Sleeping Vishnu Pose, Vishnu's Couch, or Side-Reclining Leg Lift, are various names for the same posture. This pose is performed by lying on your side with one forearm supporting your head—while your other arm and leg flex upright towards the ceiling, with your fingers holding your big toe. 
Anantasana is an intermediate-level side balancing yoga pose that helps open the pelvic area and activate balance the body's chakras. This posture is considered the basis for different advanced Anantasana variations. 
The Sleeping Vishnu Pose, requires a deep sense of realization, intuitiveness, and mindfulness to reap the spiritual healing benefits of this pose.