What is Trivikramasana (Three Steps Pose)?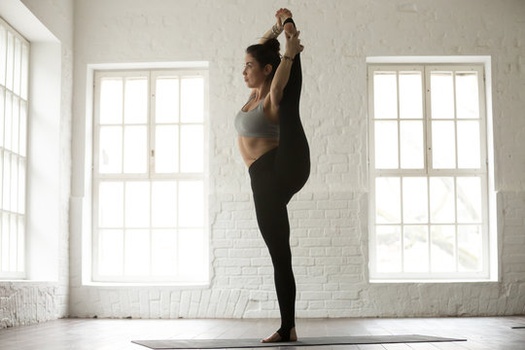 Trivikramasana is also known as the Three Steps pose or Standing Splits. This is a standing Hatha yoga asana, an advanced level yoga posture.
You'll start with a standing yoga pose and slowly raise one leg close to your chest first, then move to your shoulder and before raising your foot to extend your leg higher than your forehead. 
To stand in the Trivikramasana, you'll need advanced hip and leg mobility with an intense amount of core and knee strength. So, if you're feeling overwhelmed with this practice, then this step-by-step guide is for you!