What is Malasana (Garland Pose)?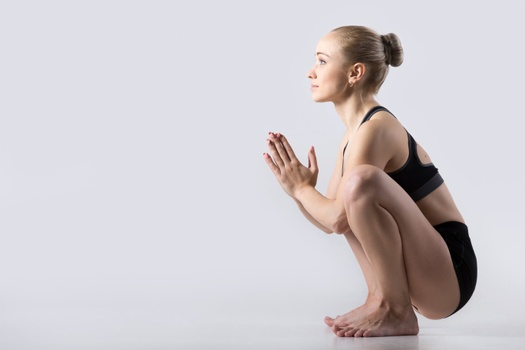 Malasana, or the Garland Pose, is also known as deep Yogi Squat. This is a beginner-friendly, traditional Hatha yoga posture.
You'll start by sitting in a deep-low squat position with your feet slightly more than hip-width apart and palms touching each other in Namaste formation. This deep squat position is an effective way to stretch and energize the pelvic area, ankles, and knees. 
This pose also works really well as a hip-opening warm-up for deep leg stretching postures. Performing this pose daily can help flush your colon and fight symptoms of constipation.